SKIN MED
SkinMed was created to assist in the research development, sale and distribution of dermatological products which are beneficial to skin health. The company draws from the expertise from both the pharmaceutical and the cosmetics world where many decades of experience allow us to bring you options which work.
TEBISKIN CYTOCEUTICALS
The Tebiskin Range is only available in trained clinics across the UK. They contain specially selected ingredients in patented delivery technology to –
Preparation
Enhancement
Treatment
Protection
Different products from within the range can be used for –
Acne – Spots and oily skin and bacteria control
Rosacea, Erythema, redness and thread vein control. – Suppress reddening response to rosacea triggers including post clinical treatment redness
Lines and wrinkles – Collagen, elastin and hyaluronic acid renewal and protection.
Sun and Chrono damage – Super antioxidant free radical activity
Pigmentation control (melasma, age and liver spots) for even toned skin
Using these products alongside Our range of chemical peels means you will get optimum results and can continue to treatment from home.
THE SCIENCE BEHIND IT
Cell Performance
Skin cells need support to ensure the health and integrity of the skin. Fibroblast health improves collagen, elastin and hyaluronic acid production, while encouraging keratinocyte quality, leads to a healthy skin surface, improved moisture control and
a brighter clearer skin. Melanocyte regulation leads to even skin tone and restricts inflammatory pigmentation events.
Fibres for Strength, Elasticity and Firmness
Intercellular levels of hyaluronic acid combine with water to form a gel like filler to plump up the skin and hold the fibre matrix in place.
More importantly it is a reservoir of water for cells to draw on and also these jelly-like fibres act as a communication pathway for chemical messengers to flow from cell to cell. A loss of hyaluronic acid means communication is disrupted and cells become distressed more quickly when moisture availability is reduced. It also helps to stop collagen fibres from touching and binding together, thereby preventing reduced skin elasticity. The gel also provides a moisture reservoir for dermal cells including fibroblasts and keratinocytes in the epidermis.
PRODUCTS
For long term benefits, clinical treatments must go beyond surface impact and target internal processes.
This includes activating skin enzyme activity to break down old collagen fibres allowing new ones to take their place to renew the structural skin fibre network.
Tebiskin® Cytoceuticals 
Tebiskin® 'Cytoceuticals' (Cyto – focusing on cellular optimisation) are professional only, innovative, medical devices. The range was researched and developed to optimise the condition and activity of skin cell function, targeting fibroblasts to optimise the fibre matrix, keratinocytes to boost skin condition and melanocytes to promote even skin tone. Tebiskin® also supports skin immune integrity which protects the skin from foreign bodies and reduces ultra violet induced damage.
Pre, Inter and Post Procedure
Tebiskin® prepares and boosts key skin ingredients to protect and promote good clinical response, speed recovery and maintain skin results following clinical procedures such as peels or laser dermabrasion.
Treatment of Skin Problems
Tebiskin® offers treatments for erythema, reddening skin, dry and irritable skin, hyper reactive skin, pigmentation, oil, acne and rosacea. Tebiskin® can be used alone or with clinical procedures.
Cleansing & Preparation
Tebiskin® Gly-Clean & Tebiskin® Sooth-Clean
A choice of an exfoliating preparatory cleanser to accelerate cell turnover or a gentle calming, soothing, non-exfoliating cleanser for sensitive or pigmentation risk skin.
Clinical-Perioperative Range
Tebiskin® Gly-C / Gly-C Strong & Tebiskin® LC
Targets all types of hyperpigmentation. Gly-C products increase cell turnover while Ascorbic and Lactic acid suppress melanocyte activity. LC has 4 synergistic active ingredients comparable to 4% hydroquinone, but contains no hydroquinone or derivatives.
Tebiskin® UV-Sooth
Soothing, hydrating treatments to control erythema, stinging, inflammation and suppress reddening skin including rosacea symptoms which also provides SPF 50+.
Tebiskin® OSK & Tebiskin UV-OSK
Targets acne and oily skin to slow sebum, control acne bacteria, normalise skin shedding and has extra anti-inflammatory to use with clinical procedures for resistant, chronic and late onset acne. Also targets oily skin to allow clinical treatments to work more effectively. UV OSK also provides SPF 30.
Tebiskin® Gluage & Tebiskin® Hyal
Both enhance hyaluronic acid and collagen synthesis. Gluage supplies hyaluronic acid raw materials and Ectoin to improve skin immune status. Hyal stimulates the key enzymes in the skin to build much greater levels of Hyaluronic acid. Important in restricting new collagen binding, enhancing cell communication and providing a water reservoir for cell vitality.
Tebiskin® EGF
Epidermal Growth Factors to aid skin recovery and arrangement of collagen fibres combined with skin calming ingredients and water binding ingredients to aid healing. Ideal pre and post clinical treatment.
EnerPeel Technology
Our specialist Chemical peels, made up of a patented carrier solution, restrict surface activity until the ingredients are absorbed and then released. Carrier solution increases absorption two to three times (compared to standard equivalent chemical peels).
Little to no downtime
Better results
Instant refreshed and rejuvenated
On-going improvements over the coming weeks
Control of skin conditions such as Acne and Rosacea
Quick and east treatment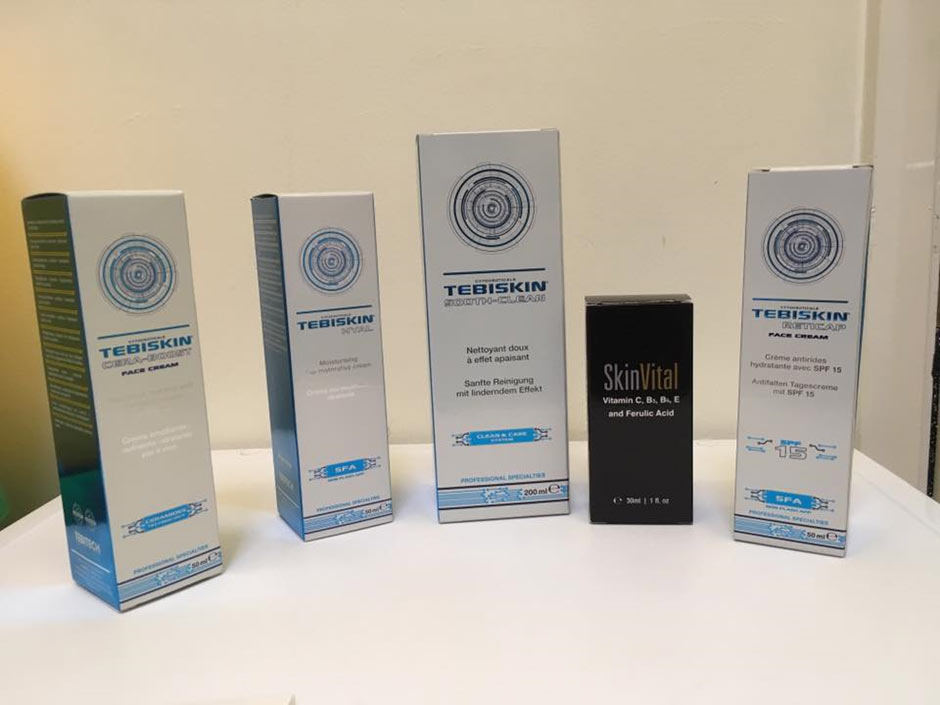 We offer a number of different membership options for joining the practice. Please find more information using the links. We also offer Finance Payment Plans.
Lovely friendly practice, treatment was well explained before the procedure. Extremely happy with the outcome & aftercare was fantastic. Nothing was too much trouble or bother.
I've been coming to Ravinder for nearly two years for Lip Filler and Botox, I've never felt so looked after from the second I walk in to when I leave! She is the Queen of lips and Botox and will make you feel at ease. Thank you x
Contact us
We'd love to hear from you.
FIND US
Grey Gables Dental Practice
The Green
Bilton
Rugby
CV22 7LZ
EMAIL US
CALL US
01788 811 758