ENERPEEL
Exposure to the sun can be very damaging to the skin and over time the signs of damage can become more obvious. Chemical peels can provide an effective solution to the treatment of sun damaged skin and reducing the appearance of lines, wrinkles and acne scarring.
They can work in synergy and often enhance the results of other non-surgical procedures such as dermal fillers and Botox.
Skin Rejuvenation
Skin rejuvenation procedures aim to stimulate skin remodelling processes; inducing fibroblasts to produce new fibres of collagen, elastin and hyaluronic acid while also activating enzymes to degrade the old skin fibrous matrix. Traditionally, to do this, surface trauma is created to disrupt the upper skin releasing inflammatory skin chemicals which trigger erythema but also stimulate deeper skin remodelling activity.
The problem is that the degree of surface trauma becomes the limiting factor in terms of pain, skin peeling, frosting and client downtime; whether from chemical peels, laser resurfacing or physical techniques such as microdermabrasion or dermaroller use. Physical techniques by their very nature cause high levels of surface trauma.
Erythema and Frosting
Erythema and frosting have traditionally been thought of as a measure of the power of a treatment; but if you could stimulate increased skin remodelling (deeper effects) and reduce surface trauma then erythema and frosting become much more a measure of side effects. Physical techniques especially cause high surface trauma, whereas the latest peel technology means that it's possible to shift the balance away from surface effects and towards deeper activity. I'm sure you'll agree that reducing erythema and skin-shedding, while still achieving amazing remodelling and regeneration is the aim for most clinicians. Enerpeel® does exactly this.
ENERPEEL® - THE SUCCESSOR TO CHEMICAL PEELING
Enerpeel® technology is a new, patented carrier solution which restrains the acids activity until it is absorbed. This is not buffering the acid and thereby reducing its activity; it is restraining it and then releasing it to accelerate through the skin, enhancing its activity.
Enerpeel® means uniform and enhanced absorption of the active ingredients; with two to three fold improved skin penetration. Enerpeel® therefore releases the acids protons at a higher skin water content so they accelerate through the skin separating cells in a 'cleaner' quicker way. (desmosome disruption). The result – Less Surface Trauma, Faster Surface Recovery with Erythema Reducing
ABOUT ENERPEEL®
Enerpeel® skin peels don't peel they remodel! Enerpeel® deliver treatment ingredients deep into the skin, remodelling without excessive exfoliation and surface trauma. The Enerpeel® emphasis is on remodelling, restructuring, rejuvenating, reducing sun and age damage and controlling skin conditions such as acne, rosacea, thread veins, pigmentation and many more with minimal downtime ensuring you can carry on with life as normal.
ENERPEEL® is a carrier solution which restrains the key ingredients and their strength of activity and can be adjusted to release the ingredients at the desired skin depth for maximal results.  However, this is not a buffered peel.  This mechanism of action minimises surface trauma which can cause reddening, frosting, peeling and downtime, but maximises the activity in the skin to promote improved skin structure and function. Ultimately, the ENERPEEL® system aims to correct many skin issues efficiently and far more effectively than standard peels by triggering gene expression of matrix remodelling components.
The Different Enerpeel® systems contain specific ingredient combinations to target the active treatment components to each individual skin condition. The whole Enerpeel® range contains the ingredient MSM which has shown to promote normal healing and to restrict chemicals that may cause irregular or abnormal healing.
TYPES OF ENERPEEL®
Enerpeel® Salicylic Acid – Designed to break down oil and surface debris in acneic skins, while also introducing the three key ingredients to control inflammation, kill bacteria, reduce oil production and normalise excess skin cell production.
Enerpeel® SA Chest & Back – This area can be hard to treat, but with this new specialised Enerpeel you can really target your chest and back acne.
Enerpeel® Mandelic Acid – Designed for the management of rosacea, Thread veins, Hyper pigmentation, hyper sensitive skin, Hyper reactive skin, broken capillaries and is ideal for peeling throughout the summer months and for those with sensitive skin.
Enerpeel® Pyruvic Acid – Controls oily skin, reduces pore size and can be used for anti-ageing, photo ageing, flabby skin and mild actinic keratosis. This EnerPeel can also be used on the chest and neck.
Enerpeel® Jesners – Lactic acid component for reducing non inflammatory pigmentation, Oil control, moderate actinic keratosis, moderate to severe photo-aging and chromo-ageing .
Enerpeel® EL – Specifically designed for treating in and around the eye socket and the lip margin; the two age defining areas of the face. A treatment for hyper-pigmentation, actinic keratosis, chrono-aging and photo-ageing on the periocular and labial areas.
Enerpeel® TCA LP 25% & TCA Strong 40% – For anti-ageing, sun damage, moderate to severe photo-ageing and chrono-ageing, severe hyper-pigmentation, severe scars and raised scar reduction. The TCA Strong offers deeper remodelling and can also be used for pre and post surgical use.
Enerpeel® systems are supported by research and results from clinical trials.  We have specific treatment protocols for every skin condition; from acne to rosacea, from dark eyes to loose skin, and from cellulite to thread veins. All protocols have been properly researched and evaluated by leading dermatological research centres across Europe.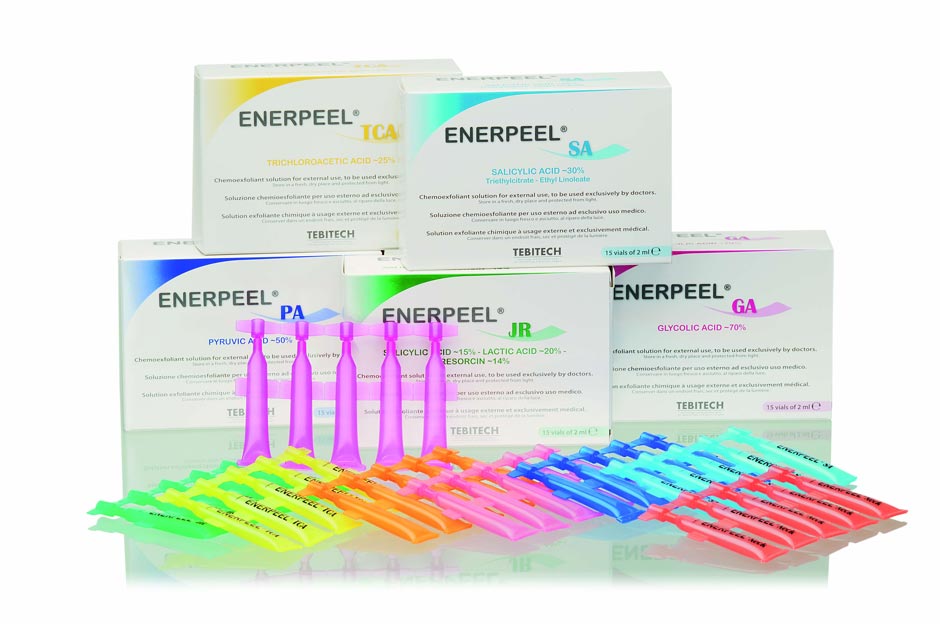 We offer a number of different membership options for joining the practice. Please find more information using the links. We also offer Finance Payment Plans.
Lovely friendly practice, treatment was well explained before the procedure. Extremely happy with the outcome & aftercare was fantastic. Nothing was too much trouble or bother.
I've been coming to Ravinder for nearly two years for Lip Filler and Botox, I've never felt so looked after from the second I walk in to when I leave! She is the Queen of lips and Botox and will make you feel at ease. Thank you x
Contact us
We'd love to hear from you.
FIND US
Grey Gables Dental Practice
The Green
Bilton
Rugby
CV22 7LZ
EMAIL US
CALL US
01788 811 758